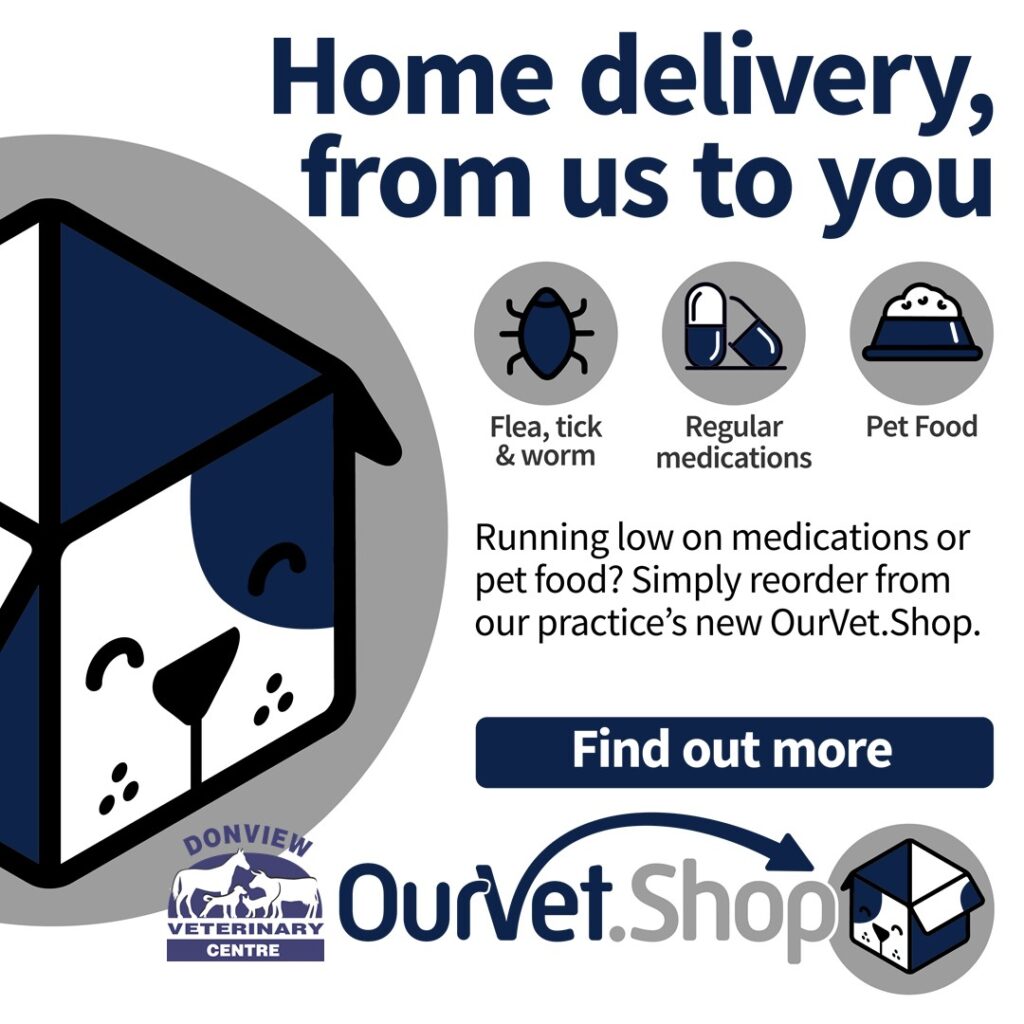 We are excited to be able to announce the launch of OurVet.Shop.
A home delivery service for medications and food.
Initially we will be able to deliver flea, tick and worm treatments whilst we trial the system. Orders can be made via the link in your reminder text or email or via the OurVet.Shop page on our website.
Later we will be able to deliver other medications and foods. There will be no delivery charge for members of our healthy pets club.
Those who aren't members will be able to make the most of a launch offer of free delivery for orders over £30. Otherwise delivery charges are around £3-£5.