---
---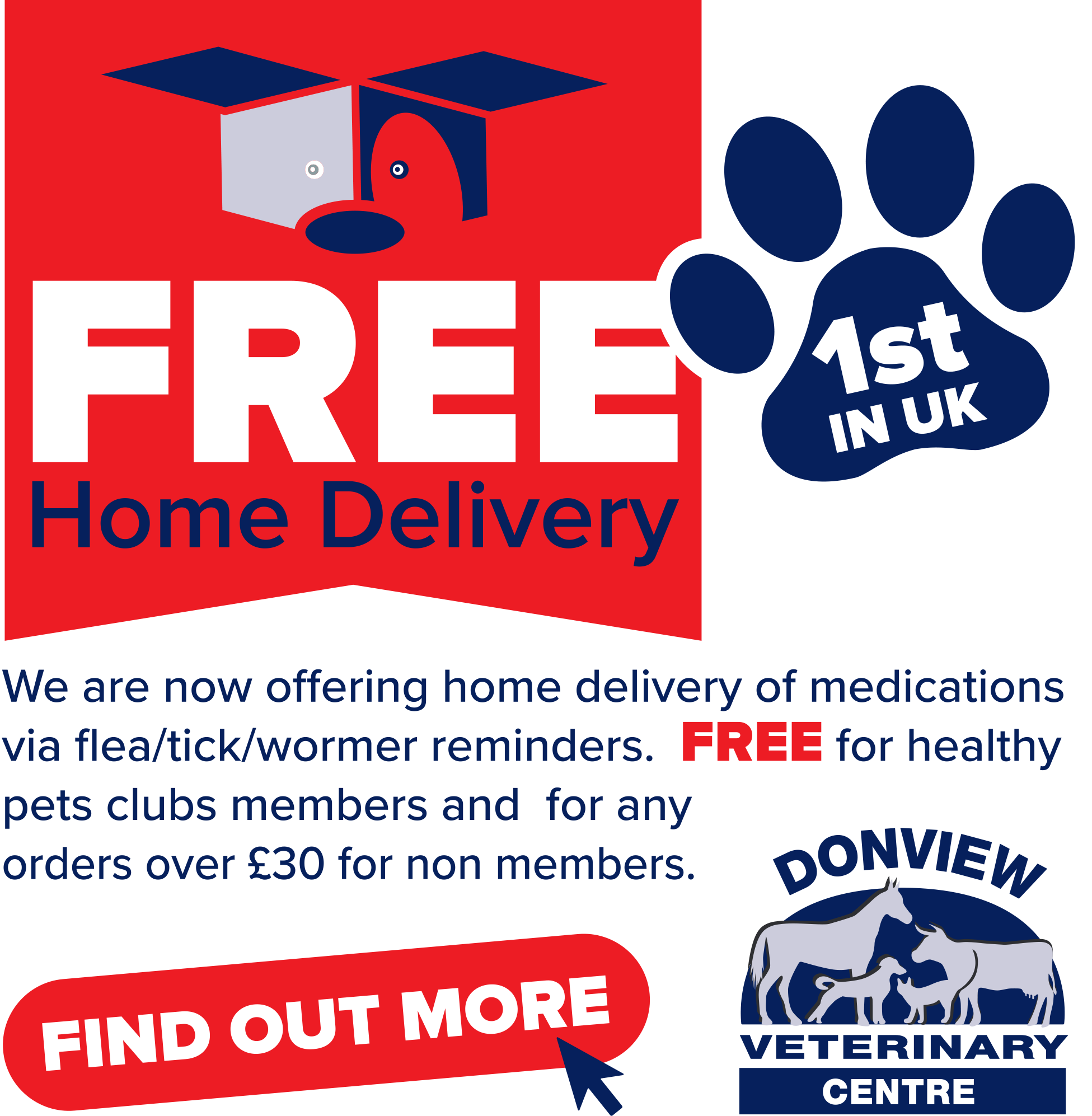 ---
---
How Does it Work?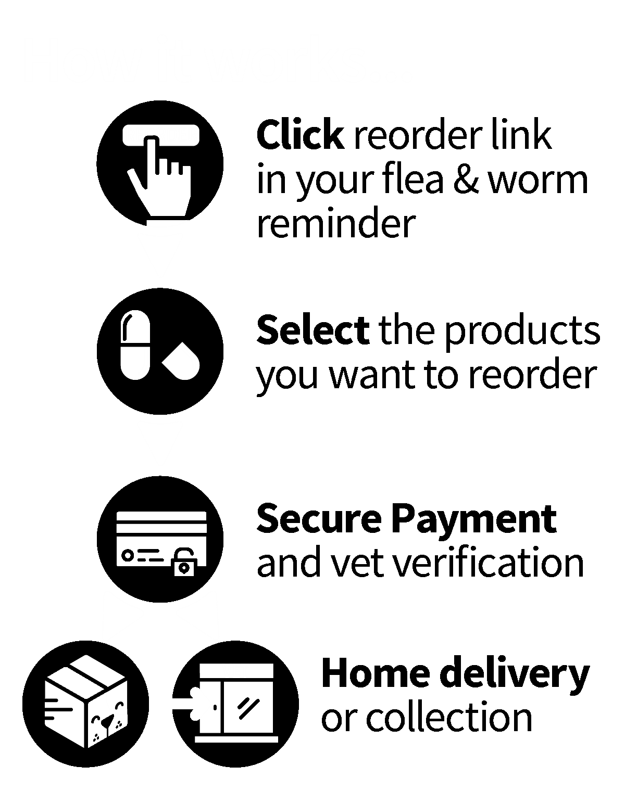 ---
We're delighted to be able to offer our clients our very own home delivery service called OurVet.Shop.
It allows you to reorder your pet's medication, products and soon food direct from us and we'll have them delivered straight to your door.
Alternatively, if you prefer to collect your products from practice (and we love seeing you), you can still order and pre-pay for them via OurVet.Shop.
HOW DOES IT WORK?
Click to reorder
You can reorder direct via the link in your regular flea & worm tratement reminders or at anytime on our website - just click on the button below.
---
Click To Reorder
Payment
All parasite orders are free for members of our healthy pets club (including delivery). To find out more about our healthy pets club please visit our healthy pets club page.
For non healthy pets club members, you won't be immediately asked for payment when you place your order request because some medications are prescription only and these will need to be verified by one of our vets. We need to ensure that it is still the most appropriate medication for your pet and that the prescription is still valid.
We will then send you a request for payment via a secure industry gold standard online payment portal.
PLEASE NOTE: The payment for this service will appear as OurVet.Shop on you bank or credit card statement.
Delivery
Your products will on their way to you and should arrive between 5-7 working days (from payment).