Exciting development at Donview!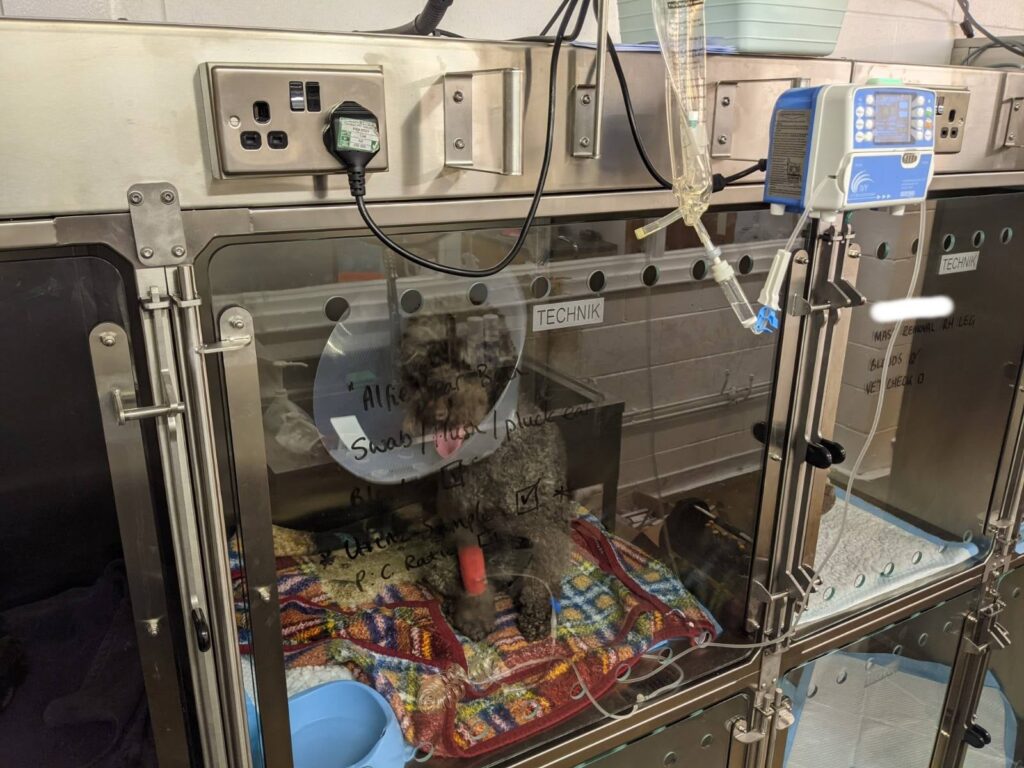 We have just upgraded our kennels and cattery units! (Demonstrated here by Alfie, one of our receptionists dogs.)
What does it mean for your pet? A more comfortable stay – sound and heat insulated kennels giving them a larger more comfortable/private space. More room for us to examine and treat in this area reducing stress for your pets because they don't have to be moved into our prep area; especially important for cats who don't have to leave the cattery.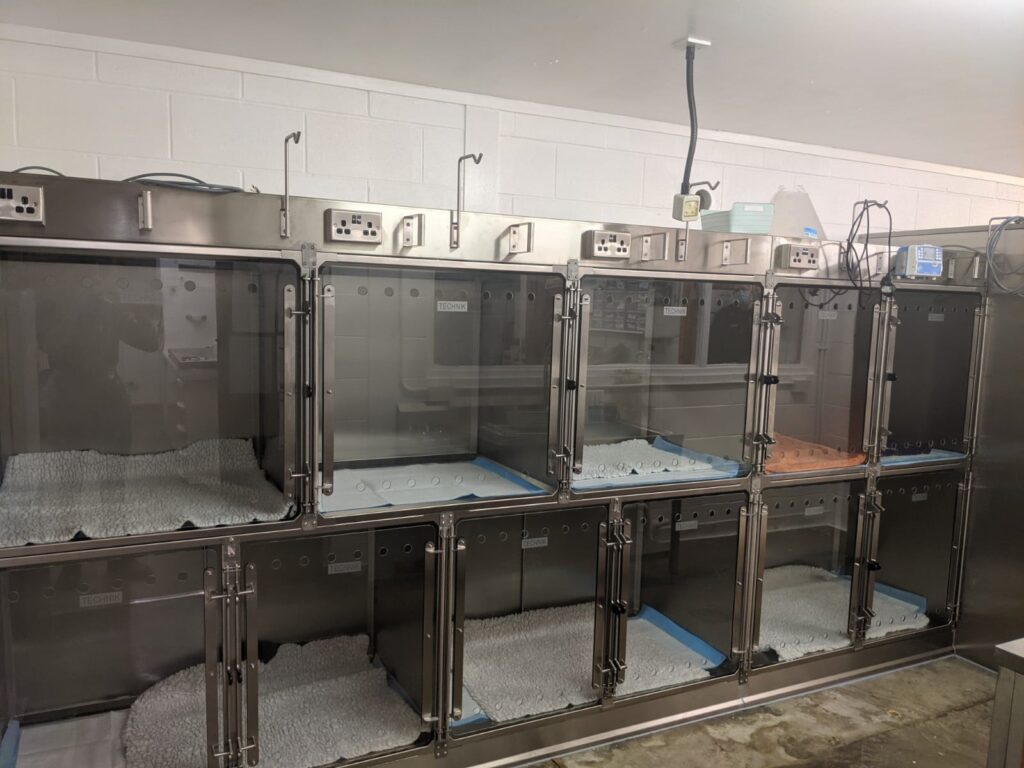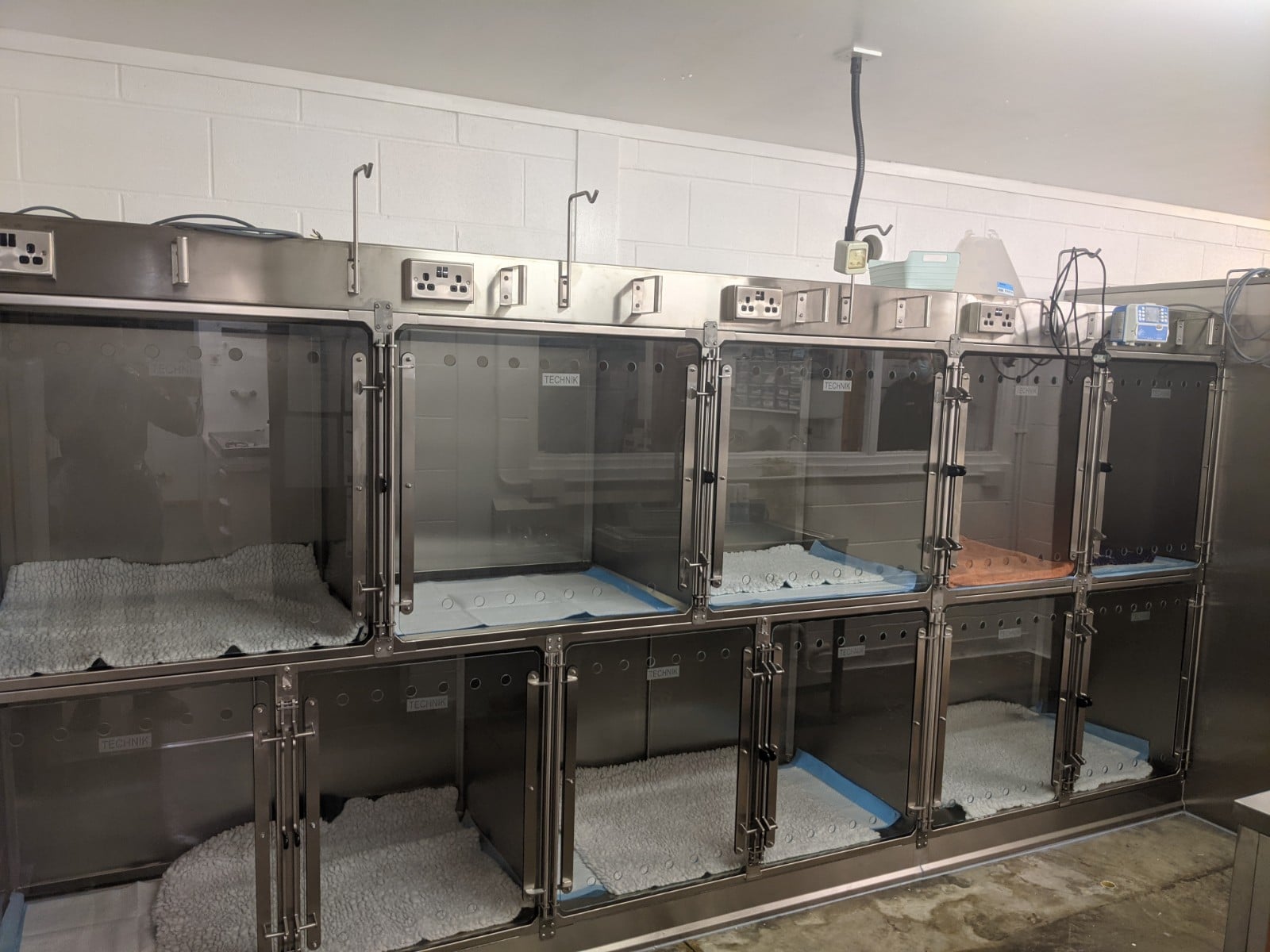 Glass doors – so easier to visualise and monitor your pet, better for infection control and treatment instructions can be written on the door again allowing easier monitoring as there is no need for clipboards to hang on the door! 2 of the cat kennels are double size which was the last box we needed to tick to gain GOLD cat friendly practice status (we have a separate hospitalization room for cats – part of our aim to reduce their stress when in the practice).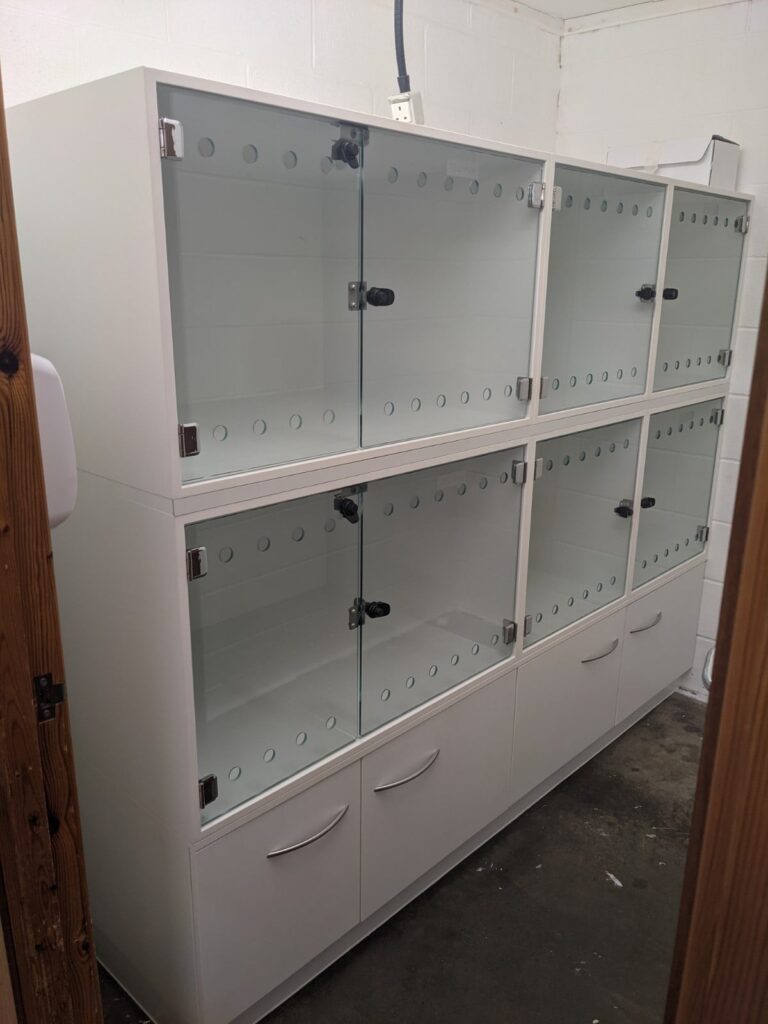 Final finishing touches will be flooring, storage units and electrical sockets/drip/pump stands to go above the cat kennels. We have donated our original cat kennels to the new arc animal sanctuary.+2